(Originally published at DragIllustrated.com 11/15/17)
If you're like me, the idea of launching down the drag strip, knuckles white on the steering wheel as the dirty, greasy speed of the Detroit iron screaming beneath you brings visions not appropriate for polite discussion. If you're also like me, you probably can't afford to make the modifications to your 2007 Chevy Aveo to make that happen.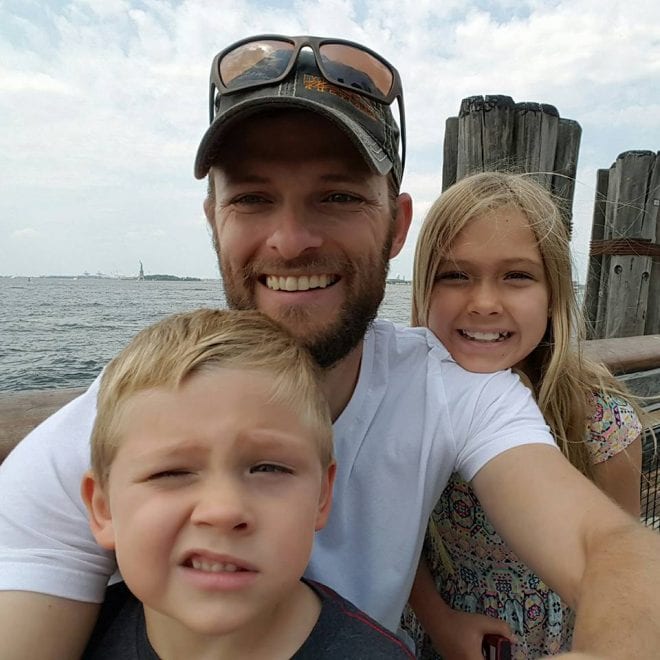 Thankfully, a man named Zach Smith understands this crippling desire for horsepower and has gifted us with Pro Series Drag Racing, a mobile gaming app available for both iPhone and Android devices. From the first test-and-tune pass to prepare your ride for a Pro Street race to earning a Top Fuel title and everything in between, Pro Series provides a ridiculously realistic racing experience.
Smith has created several apps, including those geared to real-life automotive performance. While working on these, he researched several drag racing apps which, in his opinion (and mine), weren't realistic enough.
"I thought, well, what I need to do is make a drag racing game because I know there's tons of drag racing fans out there," he said. "And there were a couple drag racing games, but they weren't necessarily as realistic as I knew people wanted, so that's how No Limit came about, and that was my first drag racing game."
Smith had enough confidence and passion for what he was doing to quit his full-time job and focus solely on the apps. The original No Limit game took approximately three months of eight-hour days to move from idea to completed game with Smith making tweaks and additions for the next two years.
The follow-up game, Pro Series, is an upgrade over No Limit, with more realistic cars and new tracks as well as ensuring the physics of the game are as accurate as possible. Three-time and defending NHRA Top Fuel champion Antron Brown lent his expertise to help give the game that added level of realism.
Again, if you're like me (and I'm sorry if you are; sincerely), one of the best things about being at the drag strip is the sound of the motors. Cacklefests are popular for a reason. In Pro Series, especially in the Pro Street class, the sound of rattling pipes is positively addictive. Smith used a mixture of sounds to capture that perfect drag racing audio.
"We have an agreement with a couple people who make videos and they said we could extract sound from the videos and kind of modify it so that it works within the game," he said. "What you do is you take clips of sound from the videos and then you place them at different sections on the RPM range. Then you kind of merge them all together so that it reacts like it would if you were really racing a car.
"If you had high RPM, it's sort of a higher pitch; low RPM is a lower pitch, stuff like that. So, they're all mostly real sounds."
"Mostly" means not all sounds in the game emanate from the track. Like the nitrous purges. Fun fact: Those sounds come from Zach's espresso machine.
Pro Series allows gamers to purchase a car, whether it's an old-school muscle car, Pro Stock, Pro Mod, Funny Car, or Top Fuel dragster, and use money you earn from racing to upgrade your ride. Mods include new shocks, better tires, more powerful engines, and more. You can also dyno your car and make the kind of minute adjustments guys like Rahn Tobler apply to the real thing.
The game itself is free, but you can make in-game purchases in order to earn more gold, which allows you to make big changes immediately without having to be patient and actually earn the money. You know, like real professional drag racing. (I'm kidding. Kinda.)
Despite being a labor of love, Smith still needs to eat. Fortunately, profits have outweighed costs for Pro Series.
"It is profitable," he said. "The cost for No Limit was only a couple thousand dollars, not including my time. I'm kind of a unique scenario in that I only pay people to basically create the 3D cars for me. I do basically everything else myself, so the cost is very low for me."
If you've played the game (and really, you should), you have probably noticed there is a DRAG ILLUSTRATED tab there. There's a reason for that.
"What I thought would be cool at the very beginning was the people who play the game, a lot of them are real racers, but a lot of them don't have the budget to make a super-competitive drag car that might be a good feature in DRAG ILLUSTRATED," he said. "So, I thought it would be really neat to give them the opportunity to have their name be put in DRAG ILLUSTRATED based on their performance within the game.
"I contacted (DI Publisher) Wes (Buck) with that idea, and he loved it, so I figured it would also be nice to give them a little bit of extra content in the game, and DRAG ILLUSTRATED was a really good choice as far as textual content goes for the game."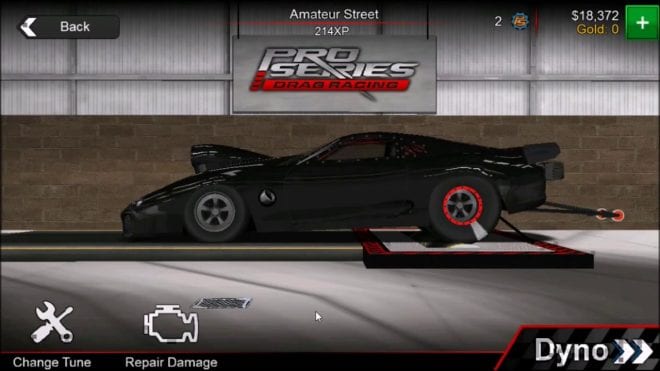 The ability to play friends and competitors on the game has inspired a group of players to create a Facebook group called Pro Series Drag Racing that forms real-time racing leagues. With more than 30,000 members, the game gets a nightly work out from drag racers and would-be drag racers all over the world.
"A lot of them loved No Limit before Pro Series, but Pro Series triggered another level where you can have multiple classes, and it seems like most everybody has a favorite class that they like to run," Smith said. "Some of them really love street cars, and some of them really love Pro Mods.  
"The two new ones that are nothing like No Limit are Funny Car and Top Fuel and some people just are completely addicted to trying to get those to you as fast as they possibly can."
Smith said there are no plans for an update or 2.0 for Pro Series anytime soon, but that doesn't mean he won't continue to tweak the game when improvements present themselves.
"Yeah, there won't be like a whole new version of the app to download and rebuy stuff again for a while," he said. "But one thing I wanna do is, as I was talking about that Pro Series group on Facebook, I'd like to integrate that more closely within the game, so that when people download the game, they know that there are other racers out there."